Our Facility
Clockwork Farms is located near the intersection of St Claire Rd (S 15th E) and Country Club Rd (E 113th S), on the property formerly known as Almgren Acres. The gated facility is now under the ownership and management of Mindy Hussey. Mindy lives on the facility.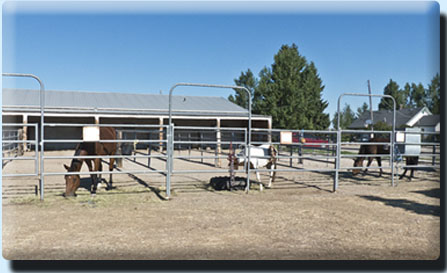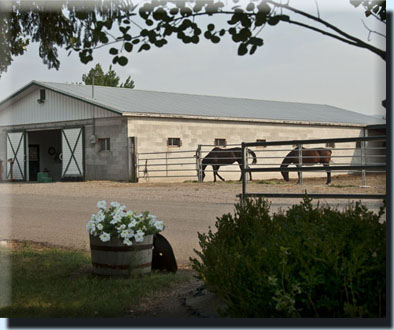 Clockwork Farms is situated on 15 acres and includes a cinder block barn with 5 12' x 12' stalls, 2 washing bays with hot water, individual tack lockers with saddle racks, two large tack rooms, office and bathroom. Surrounding the stall barn are 18 well protected and partially covered 12' x 60' outdoor runs all with automatic heated Richie waterers, large turnout paddocks, and several acres of pasture turnout.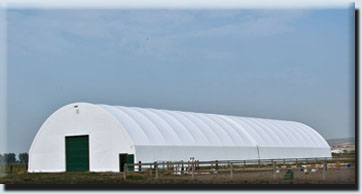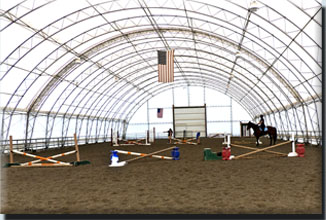 Our spacious indoor arena is a 72' x 180' steel supported fabric coverall providing a riding area with lots of natural horse friendly light that stays warmer in the winter and cooler in the summer for year around use. There is also a large 200' x 300' outdoor arena and a 60' round pen.