Idaho Falls, ID (801) 518-4167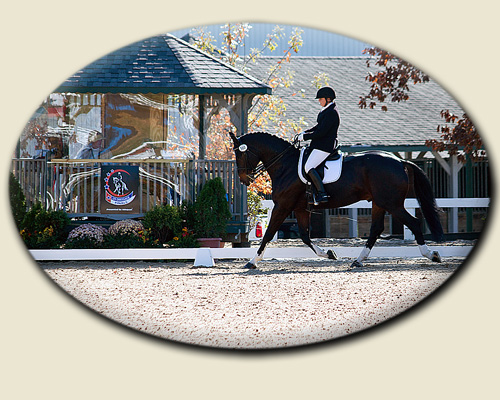 Clockwork Farms, located in scenic southeastern Idaho, specializes in Hunters, Jumpers, Dressage, and Eventing. We offer full service boarding and training programs with special emphasis on lesson programs individually designed to ensure that each rider can reach their personal goals.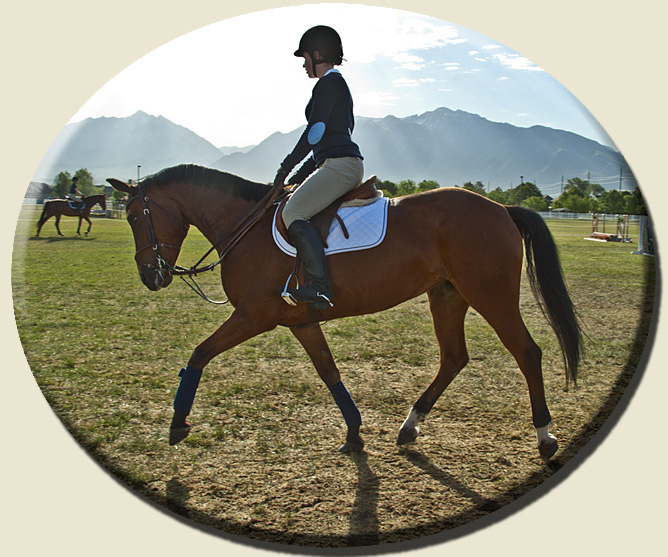 We believe strongly that teaching the classic fundamentals of balanced seat riding is essential to the development of a competent safe rider. These fundamentals are the foundation that will ensure a rider excels whether it's performing basic flat work or dressage or experiencing the thrill of the hunter, jumper, and combined training. It is very important to us to provide our clients with the best opportunity to achieve that unique experience between horse and rider that leads to or continues a lifelong love of horses and the sport of riding.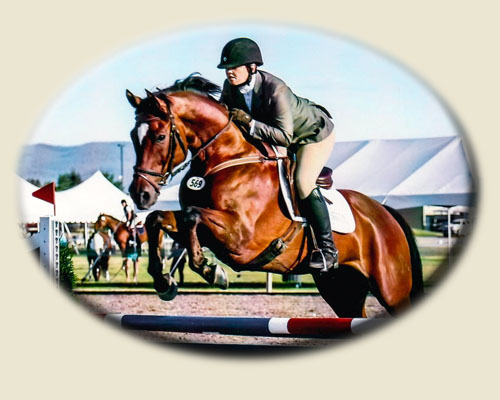 We offer boarding, training, and sales of horses. Our training services range from starting young horses to tuning up the schoolmasters. We specialize in prepping horses of all ages for the show ring. Our training methods are based on patience and understanding that gives each horse the confidence and conditioning needed to do his or her job.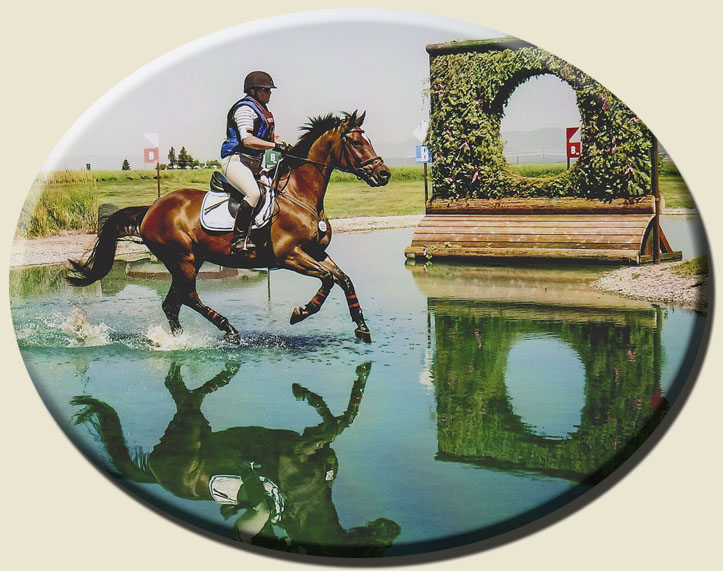 We are experienced in training and showing at all levels and are deeply committed to the safety and well-being of both horse and rider. At Clockwork Farms, we love horses, we love riding, and we love teaching. It is our primary goal to insure a totally enjoyable experience so that each client can have the opportunity to join us in this life-long love.


Currently at Clockwork Farms

Lindy Kinsman Dressage Clinic
July 29-31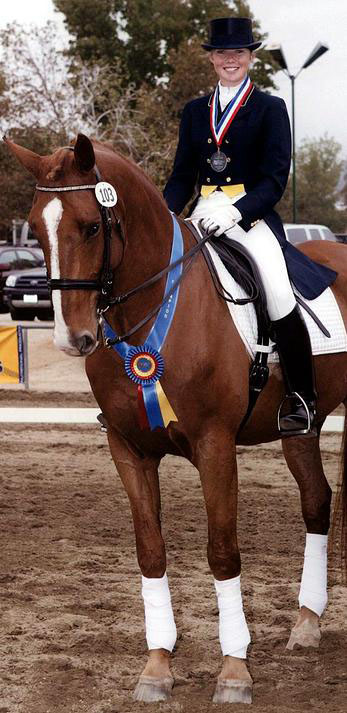 Lindy Kinsman began learning dressage when she was 11 and it quickly became her passion. She has ridden with top international trainers and competitors including Christine Traurig, Jan Ebling, Robert Dover, Sabine Schut-Kery and Oliver Oelrich (while in Germany). She is a USDF Bronze and Silver medalist. Lindy currently lives in Salt Lake City, UT, and runs her training business at Sunset Equestrian Center, in Kaysville, Utah. For more information on Lindy, visit her web page at ttp://www.lindydressage.com.

SUMMER CAMP 2016
We are excited to announce that Clockwork Farms will once again be hosting summer camps with Olivia Lottes. The camps will be held mid-June through July and possibly into Aug depending on when Olivia has to leave for vet school. Dates are listed below: (note these dates subject to change depending on demand so check back with us often)

July 8-10
July 15-17
July 20-22
July 25-27
Aug 1-3

For more information, contact Olivia Lottes at olivia.lottes@gmail.com

Bill Wood Dressage Clinic
March 19-21
(Sat, Sun, Mon)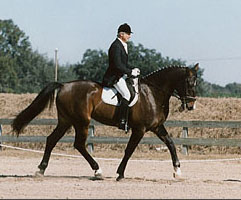 Bill Wood offers experience gained through over forty years of working with horses, having ridden literally thousands of them and having taught thousands of riders at all levels. He regularly coaches his students at every level from Training to Grand Prix. He has been a USEF judge for over 25 years and is currently and R rated judge.

For more information and to see Bill's very long list of accomplishments, visit his website at www.woodsdressage.com/.

Check out our Clinics page for more information on Bill Wood and the clinic. Auditing is free. Everyone is welcome.

Katy Groesbeck Clinic
January 15-17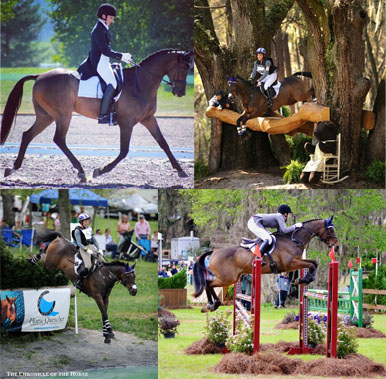 Katherine "Katy" Groesbeck is a competitive three-day event and dressage rider. She has competed through the CCI3*** level in eventing, Prix St. George in dressage, and Level 5 jumpers. For more information on Katy visit her website at kgeventing.com. Check out our Clinics page for more information on the clinic. Everyone is welcome.

Clockwork Farms 2015 Christmas Party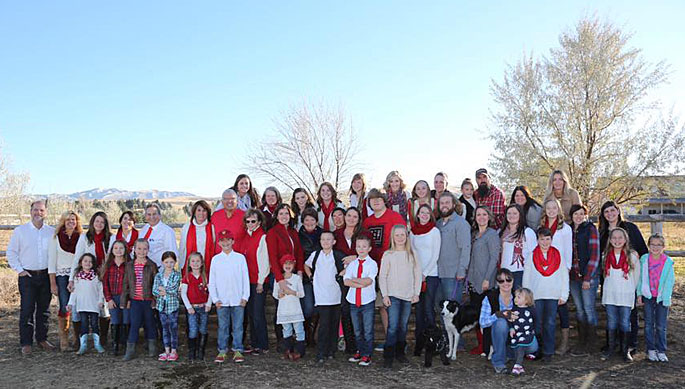 We are excited to invite everyone to this year's Clockwork Farms' Christmas Party on December 12th at 6:30 p.m. at Abracadabra Restaurant located at 2040 Channing Way, Idaho Falls (next to Perkins). All family members, significant others are welcome. We are looking forward to everyone coming out to celebrate with our great "barn family"!

Halloween Horse Show
Clockwork Farms is excited to announce that we will hold our annual Halloween Horse Show next Saturday (Oct 24) at our facility on south St Clair. Check out the fun classes we are having this year (click on the Class List below). We are encouraging early registration. Please let us know if you plan to attend and what classes you are interested in (see Entry Form link below) by Oct 22 so we can plan accordingly. You can send your completed and signed Entry Form to Ava Simone (avasimone3@gmail.com, 802-375-4586) or drop it by the barn. Late registration will start at 8:00AM Saturday and the first class will start at 9:00AM. And most important start working on that Halloween costume for you and your horse.
Everyone is welcome. Feel free to bring family and friends for a fun Halloween celebration.
We will have a BBQ following the show weather permitting.
Click here for
Class List
.
Click here for
Entry Form
.
Entry Form can be returned to Ava Simone, avasimone3@gmail.com or dropped off at barn.
For more information Contact:
Ava Simone, avasimone3@gmail.com, 802-375-4586.

CERA CLUB SCHOOLING SHOW
When: Sept. 19, 2015
Where: Clockwork Farms (formally Almgren Acres) 11063 S 15th E, Idaho Falls, ID 83404
Start: Registration: 8:00AM Show: 9:00AM

Combined English Riding Club (CERA) is having a schooling show Sept. 19, 2015 at Clockwork Farms (formally Almgren Acres) in Idaho Falls. The show will include Jumper Classes (Poles-on-the-ground to 3'3″) and Dressage Test of Choice (Intro to 1st Level). Show will start at 9:00AM. Dressage and Jumper classes will run simultanously. All entry forms must be in by Sept 12. Late registration for Jumper classes starts at 8:00AM. Late registration for Dressage will be taken on space available basis.
EVERYONE IS WELCOME! Come ride with us and have fun.
Click here for
Class List
.
Click here for
Entry Form
.
Entry Form can be returned to Anne Glenn, anneglenn@cableone.net.
Contact: Anne Glenn, anneglenn@cableone.net., 208-520-6343.

ADDITIONAL SUMMER CAMP 2015 WEEK ADDED TO SCHEDULE.
Due to high demand an additional Summer Camp has been added Aug 17-19. We are all so excited to see so many kids interested in our fun summer camps. Check out our Summer Camp page and register now. Come have fun with us.
Also please make note of a change in dates for the Summer Camp the 2nd week of Aug. The dates for that week have been changed to Aug 11-13 (Tue, Wed, Thur).

Congratulations to Marley Elliott on the purchase of Muffin Man.




Congratulations to Terri Getty on the purchase of Chase.




Congratulations to Holly Webber on the purchase of Stinky.




Congratulations to Taylor Cannon on the purchase of Calypso.



Congratulations to the Elliot family, and especially Annie, on the newest member of their family, Conrad Stevens Elliot (apparently all the Elliots have middle names so now Conrad does too). Conrad is very dear to everyone at Clockwork Farms and we are all so happy that he now has a family of six girls and Mom and Dad to dote on him. And we're pretty sure Dad will appreciate another guy in the family.



Congratulations to the Bowmans of Bluffdale, UT on the purchase of Surprise. Special thanks to Lani Taylor of GPS Equestrian for help in finding Surprise her new home.




Congratulations to Elise Delille of Fort Collins, CO on the purchase of Moustache.




Our Summer Camp schedule is up so check out our Summer Camp page for dates and times.




Congratulations to Bob Foster of Dallas, TX, on the purchase of Wilhem (aka: Willy) and By Moonlight (aka: Cinderella).




March 29-30: Kathy McClatchy will be giving a clinic at Clockwork Farms. If you would like to participate contact Mindy Hussey (801-515-4167) or Anna Parson (208-206-1617). Spectators are welcome.




Our 2015 show and clinic schedule is up so check out our Show page.



Congratulations to Colleen Keblish of Park City, UT on the purchase of Rebel and Peterbilt.



Merry Christmas and Happy New Year From all of us at Clockwork Farms




November 20
Horsemanship Meeting
Topic: Equine Insurance (thanks to Connie for getting us a speaker!)
When: Thursday, November 20, 6:00 pm (Speaker at 6:30)
Where: Banquet Room, Papa Tom's Pizza, (strip mall on southwest corner of Woodruff & 17th)
Who: Everyone is invited! Bring horsey friends too! Pass the word!




What's happening in October at Clockwork Farms

October 25 (Saturday):
Halloween Schooling Show
We will have flat classes and jumping classes, as well as costume classes so start planning that special costume for you and your horse. If you don't have a horse we have several that are "just dying" to be dressed up for the festivities. There will be a BBQ and games following the horse show.
Click here for Class List.
Click here for Entry Form.
For more information contact
Anna Parson: annaparson@clockworkfarms.com, 208-206-1716.

October 5:
Hanoverian mare and foal inspection
We are getting all spruced up for the Hanoverian mare and foal inspection to be held here on Sunday October 5. We have mares and foals coming from 5 states for this very prestigious event. Everyone is welcome.



Clockwork Farms is delighted to announce that our Almgren Acres facility in Idaho Falls, Idaho, has been chosen to be an inspection site for the American Hanoverian Society Mare and Foal inspection for 2014. The inspection will be held Oct 5, 2014. For more information contact Joyce Cleveland at jac@onewest.net.
Joyce kindly provided us with this wonderful article from the American Hanoverian Magazine that describes the selection process and its importance: http://www.clockworkfarms.com/wp-content/uploads/2014/03/Article.pdf


Congratulations to Cecilia Reid on the purchase of Peterbilt.




Congratulations to Pat Crispino on the purchase of Armani. Special thanks to Wendy Brownlee and Joan Curtain for their assistance in the sale of Armani



Congratulations to Katherine Lord on the purchase of Boo.




Clockwork Farms will be hosting a Bob McDonald clinic April 12-13.





The CWFarms Horsemanship Meeting for April will be held Saturday, April 19, 2 p.m. at the Almgren Acres facility.
Topics will be: Hauling (Hitching, Unhitching, Driving with a Horse Trailer) and will include discussion on loading & unloading horses from a trailer and best practices for checking your trailer before a haul. Come join us for an enjoyable afternoon. Everyone is welcome.

March 22
We would like to give a big thank-you to Kricket Harden for coming out this past Wednesday to do bodywork on all the horses. The horses loved being pampered!!! We appreciate having such a kind and wonderfully talented person to work on our horses. She also works on people. Kricket will be out all day March 26th. Feel free to stop by to chat and watch her work. Kricket will now be working on CWF's horses on a regular basis.

Holly Dwyer of Alta Hills Tack is coming to Idaho Falls this Friday. She is bringing her tack trailer "packed full of new stuff" for the English rider just in from this year's market. She will be at Clockwork Farms' Almgren Acres site (south St.Clair Rd near corner of St. Clair and Country Club Rd by the big white coverall arena), Friday, Feb 28 3:00PM to Saturday, March 1, 3:00PM. For more information on Alta Hills tack go to www.altahillstack.com/ or call 801-664-2500.

The Clockwork Farms' Christmas Party will be held Saturday Dec. 14, 6:00PM at the Shilo Inn (on Lindsey Blvd). We have fun planned for everyone so bring the family. There will be a buffet, music, dancing, karoake, and games for the kids. There will also be a bar and/or BYOB. Please let us know if you can come by calling or emailing Anna Parson 208-206-1716 (annaparson@clockworkfarms.com) or Sophie Weber, 208-534-8398 (sophiweber@gmail.com).

Nov. 8, 2013
VIDEO OF MINDY & BIMMER: US DRESSAGE FINALS
Mindy and Bimmer finished their Level 3 Dressage Final with a score of 64.872% (ave of 3 scores: 62.308%, 66.154%, 66.154%). I just got this text from her "The competition was so tough. Bimmer was awesome. I've had so many riders and trainers come talk to me about my riding and training and how impressed they were. I am so happy and exhilerated…I'm very happy with my placing. It's been a trip of a lifetime!!

Nov. 6, 2013
As most of you know, Mindy and Bimmer are in Lexington, Kentucky preparing for the US Dressage Finals at the Kentucky Horse Park. The finals will be aired live on the USEF Network. We will put the times up as soon as we get them. For more information and the full schedule of events go to http://www.usdf.org/usdressagefinals/.

Oct. 21, 2013
The "Road To Kentucky" Clockwork Farms schooling show was a big success. We all had a great time in beautiful weather. We want to thank all the volunteers, donors, and riders for making this show such a success and so much fun.
To see photos and videos from the show visit our Facebook Site

Oct. 17, 2013
Mindy was interviewed today by Channel 6 about her trip to the Nationals in Kentucky. This is the link to the interview aired Thursday Oct 17.